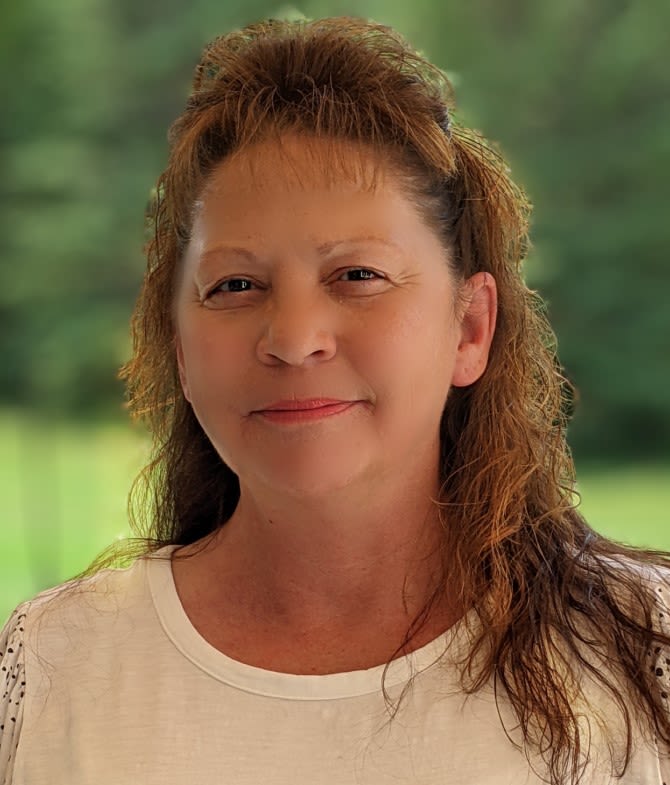 Monica Rakowski
Administrator
I've worked at Wellington Place since 2000, starting as a caregiver (CNA) and eventually becoming the Administrator in 2005. Since the age of 17, I've dedicated my entire career to caring for seniors and I'm passionate about ensuring our residents have the best quality of life during their golden years.
Wellington Place feels like a second home to me. I spend my late hours and weekends taking residents out to dinner, theater plays and community events. I host Christmas and summer parties at the facility and often sit with residents in the community living room, cheering on the Green Bay Packers on Sunday afternoons.
I make it a priority to hire caring Resident Assistants or CNAs for our team. They share my vision and willingly volunteer personal time to support residents, families and help with events. Our team takes pride in going above and beyond to provide exceptional care.
Angela Reynolds
Care Coordinator
Lucinda "Goo" Gohman-Kramer
Activity Director
Heather King
Unit Coordinator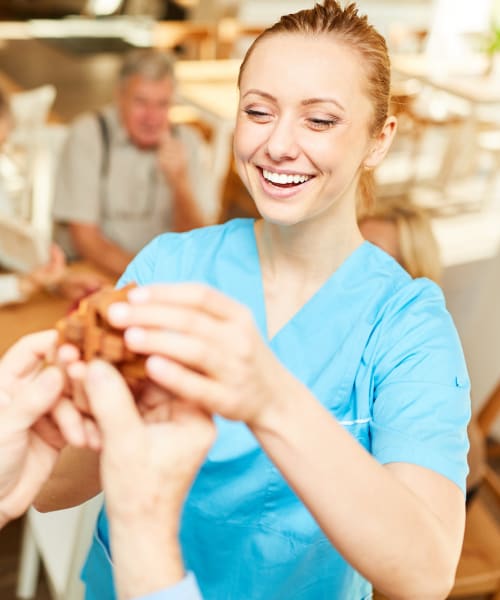 Resident Assistants:
The heartbeat of our community
Resident Assistants (RAs) play a vital role in our assisted living community, offering daily care, companionship and conversation to residents. They are invaluable members of our team, building relationships with residents and families, supporting staff, and lending their gift of compassionate care each day to assist and comfort our residents.
RAs help with activities of daily living like bathing, dressing & hygiene, assisting at mealtime and during activities, provide conversation and perform light cleaning. They can also pass medications after completing a med assistant certification. Becoming an RA is a great segue into a healthcare career!