Our


Services

The Residences on Forest Lane in Montello, Wisconsin, is a community serving seniors looking to live as independently as possible while receiving the support and care they need. We offer a home-like experience with personalized services, giving you or your loved one the opportunity to continue to thrive, grow, and experience meaningful days.
We help enhance day-to-day living for residents of our assisted living community with a focus on independence plus extra care when needed. You can expect customized support, lovely private and semi-private suites, home-style hospitality, and lots of smiles.
For help with activities of daily living, we design a personalized care plan that encourages an individual's strengths while providing support in other areas like help with mobility, dressing, hygiene, or memory support. We take care of the details so our residents can enjoy life.

Living with memory loss presents significant challenges for both the person experiencing memory loss and the people who love them. Our memory support prioritizes comfort, connection, and innovative care. Personalized care plans assist with activities of daily living (ADLs), as well as addresses how best to engage and connect with each resident. We support families, too, with educational resources and opportunities to participate joyfully in their loved one's life.
Interested in knowing more about our assisted living, memory support, or respite care? Get in touch today to schedule a personal tour and a chat.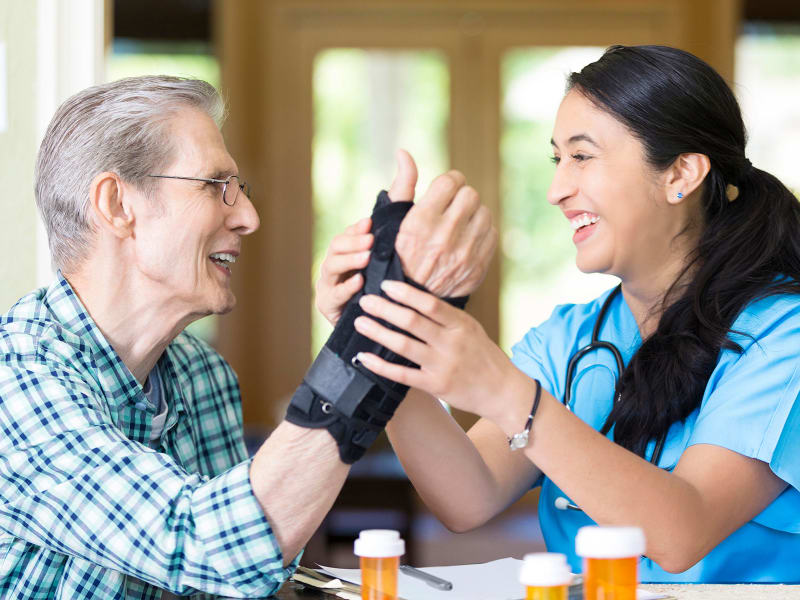 Home health care is available in the comfort of your home here at The Residences on Forest Lane, which can help reduce visits to doctors and may reduce hospital visits. This service provides medical treatment under the care of an RN, LPN, or home health aide and includes services such as rehab therapy, medication management, pain management, IV therapy, wound care, blood pressure checks, lab draws, and more. 
Nurses are available during regular business hours but are also on-call after hours.